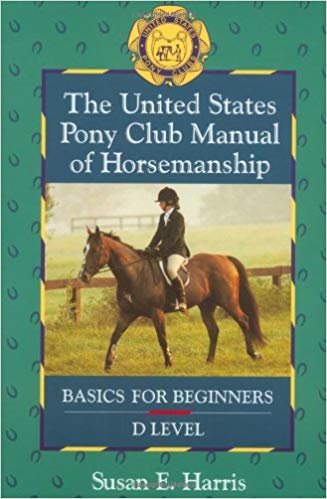 Xenophon Press
The United States Pony Club Manual of Horsemanship: Basics for Beginners - D Level (Book 1) by Susan E. Harris - gently used copy
This book is written and illustrated for youngsters who want to learn to ride, especially those who are members of the U.S. Pony Clubs, Inc. and want to meet the USPC's Standards of Proficiency. If you are that youngster, you will be able to read this book on your own. It will show you how to become a careful, thoughtful rider and how to communicate with and understand your pony. Some sections, however, are meant to be read by an adult (a parent or riding instructor), so you can get the extra help you may need to reach your goals. By the time you have read this book you will know a lot about:
* riding in a ring and in the open
* beginning jumping
* pony care and handling
* safety
* having fun and meeting challenges
You will also feel good knowing that you are on your way to being a horseman and not just a rider.
---
Share this Product
---
More from this collection