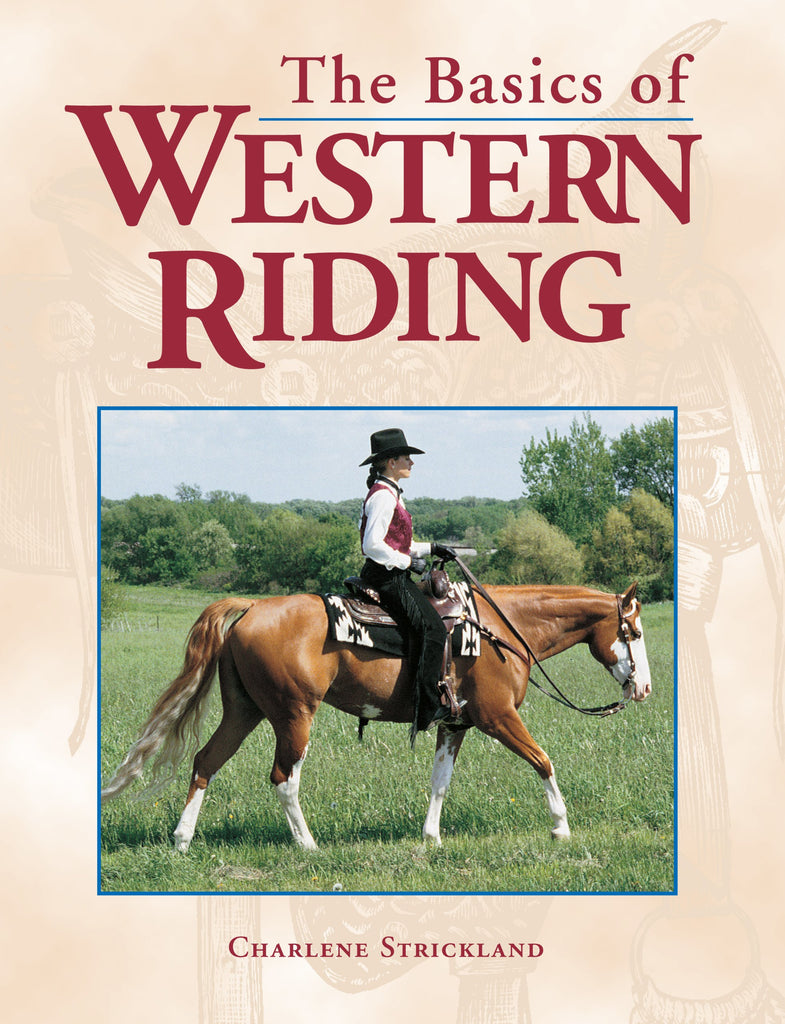 Xenophon Press
The Basics of Western Riding - gently used Paperback – 1998 by Charlene Strickland
Get in the saddle and experience the thrills, challenges, and fun of Western riding! In this comprehensive introductory guide, veteran trainer Charlene Strickland covers everything from safe horse handling procedures and basic Western riding techniques to stylish competition outfits. With plenty of encouragement and a contagious passion, Strickland provides easy-to-follow riding instructions along with expert advice on evaluating horses and appropriate tack. You'll soon be enjoying pleasurable rides both in the training ring and out on the trail.
From the Back Cover
Experience the thrills, challenges, and fun of Western riding!
Beginning riders and Western riders of all ages and skill levels will love this complete guide to the exciting world of Western riding. Veteran rider and trainer Charlene Strickland takes you step-by-step through the process of becoming an effective rider, from evaluating a horse to dressing for style and safety.
Choosing a Western Horse: Quarter Horse, Appaloosa, Paint, Palomino and more
Tacking Up: Fitting a saddle, Choosing a bit, Tack care, Proper attire
Tips and Techniques: Choosing an instuctor, Conditioning, Training, Problem solving
Competitive Events: Trail riding, Equitation, Endurance riding, Horse shows
About the Author
Author of The Basics of Western Riding and Competing in Western Shows & Events, equestrian journalist Charlene Strickland has published more than 600 articles on horse care, saddlery, dressage, jumping, eventing, vaulting, and similar topics. Her articles have appeared in The Chronicle of the Horse, Horse Show, The Horse, and Dressage. Strickland is a member of the U.S. Dressage Federation, the International Alliance of Equestrian Journalists, the Authors Guild, and the Society for Technical Communication. She has ridden and shown Western, hunt seat, and dressage. She is a senior technical editor with Science Applications International Corporation and lives with her husband, Geoff, in New Mexico.
---
Share this Product
---
More from this collection