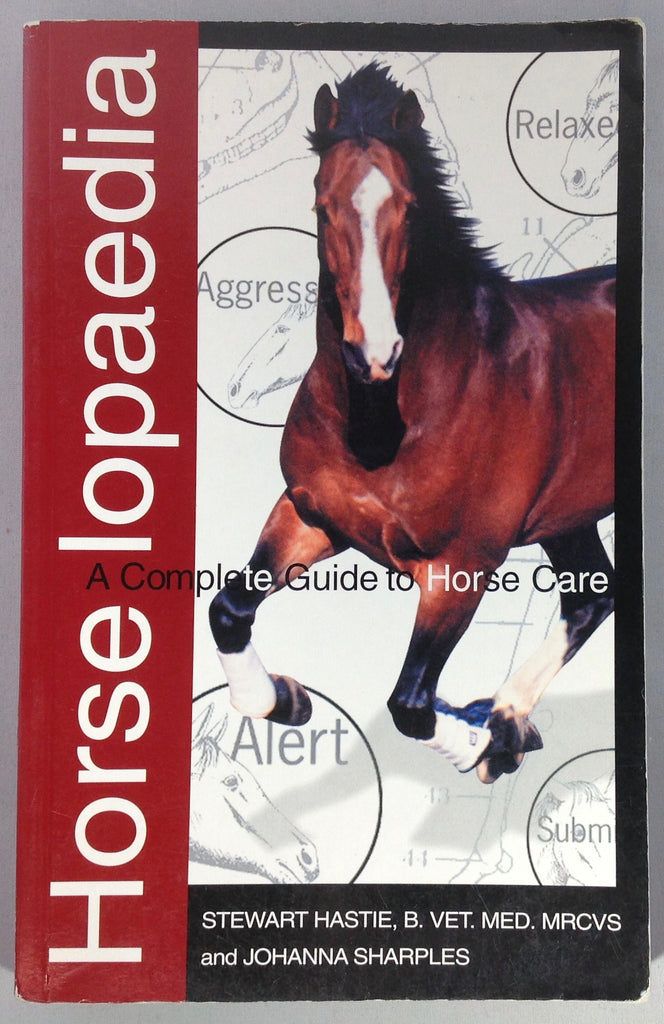 Xenophon Press
Horselopedia A Complete Guide to Horse Care by Stewart Hastie, B. VET. MED. MRCVS and Johanna Sharples (Used )
The more you know about the horse, the better you'll understand his unique nature and care requirements, and the stonier your relationship will be.
     In Horselopedia, you will find a wealth of invaluable guidance from a team of works authorities on every aspect of horse care and health. The book is broken down into the following sections:
1. A Brief History of the Horse
2. Choosing and Buying 
3. Stable Management
4. Health and Sickness
5. Tack and equipment
6. Training and Competing 
     Within these sections readers will learn how to recognize signs of a healthy horse; how the natural world affects a horse's behavior; what a proper stable should include; what to feed for different activity levels; how to handle medical emergencies; finding a trainer; and riding for pleasure or competition. 
     Horselopedia will prove an invaluable reference - and it fits in a tack box!
---
Share this Product